Netflix Canada: New releases available in December 2018
Every month, new films and TV series are released on Netflix. So here's what you can watch on Netflix Canada in December!
For the latest releases available on Netflix Canada in February 2019, click here!
Netflix is a platform of films and TV series in constant streaming on the Internet that almost everyone has adopted in recent years, and for good reason; you can spend hours, days, even weeks, without being able to go through all the available titles. However, every month, Netflix rotates its offer, so that a few films and series disappear and give way to new ones. The moment when the new releases are announced is expected by all the world's leading binge watchers. Here are the new releases that will be available in December 2018 on Netflix Canada!
Advertisements
December 1st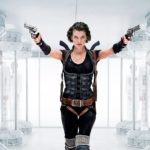 December kicks off with the release of several films that you have probably already seen, but that you will want to see again and again. From December 1st, you can laugh by watching Get Smart (2008) and Yes Man (2008), have fun as a family with Rock Dog (2016), shed a few tears while listening to Little Women (1994) and get some action thanks to Hellboy (2004), Resident Evil: Afterlife (2010), Priest (2011) and Unknown (2011).
The most anticipated
Conor McGregor: Notorious
From the day he tried to make ends meet to the day he could afford to take sumptuous walks and wear fur coats, MMA Irish champion Conor McGregor gives a pass to the ups and downs of his ascent.
Man vs Wild with Sunny Leone: Season 1
Sunny Leone puts herself in the shoes of an experienced adventurer who deliberately travels to remote places and then returns to civilization to give in-depth advice to travellers who may get lost on any outdoor trip.
Mary and The Witch's Flower
Mary, an ordinary girl, picks an extraordinary flower and goes to Endor College, a magic school. But her main teachers have a sinister plan.
Netflix originals
Battle
Crossroads: One Two Jaga
Memories of the Alhambra 
Advertisements
December 3rd
Netflix originals
The Sound of Your Heart
Hero Mask
Advertisements
December 4th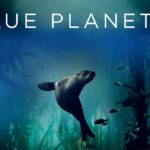 The most anticipated
Blue Planet II
Blue Planet II is a 2017 documentary series on marine life produced by the BBC Natural History Unit. Like its predecessor, The Blue Planet (2001), it is narrated and presented by the naturalist Sir David Attenborough, while the main music is composed by Hans Zimmer.
Advertisements
December 5th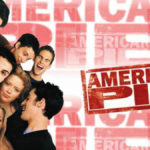 Despite the new releases of cult films on December 1st, you won't be disappointed since several other classics will be released on Netflix on December 5th. You'll have the opportunity to laugh for hours thanks to the delirious American Pie trilogy (American Pie (1999), American Pie 2 (2001) and American Wedding (2003)), but also with the very funny Bruce Almighty (2003) and Evan Almighty (2007).
The most anticipated
Wentworth Season 6
Bea Smith is locked up awaiting trial for the attempted murder of her husband and must learn how life in prison works.
December 6th
The most anticipated
Star Season 3
A trio of women form a musical group in Atlanta.
December 7th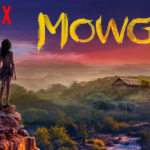 The most anticipated
Trolls
After the invasion of the Troll village by the Bergens, Poppy, the happiest Troll ever born, and Branch, the most grumpy, set off on a journey to save their friends.
Netflix originals
Mowgli: Legend of the Jungle
5 Star Christmas
Dogs of Berlin
Dumplin'
Free Rein: The Twelve Neighs of Christmas
Nailed It! Holiday!
Neo Yokio: Pink Christmas
Pine Gap
ReMastered: Who Killed Jam Master Jay?
Super Monsters and the Wish Star
The American Meme
The Hook Up Plan
The Ranch: Part 6
December 11th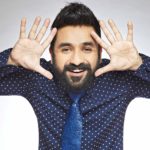 Netflix originals
December 12th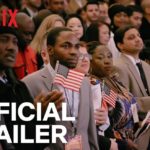 Netflix originals
Back Street Girls: Gokudols
Out of Many, One
December 13th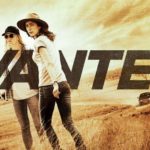 Netflix originals
December 14th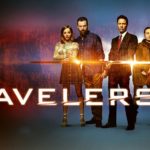 The most anticipated
Travelers Season 2
In hundreds of years, human survivors will discover how to send consciousness back through time, into the 21st century, while trying to change the path of humanity. (The series becomes an original Netflix in season 3, which is also released on December 14).
Netflix originals
Chilling Adventures of Sabrina: "A Midwinter's Tale"
Cuckoo: Season 4
Fuller House: Season 4
Inside the Real Narcos
Inside the World's Toughest Prisons: Season 3
Prince of Peoria: A Christmas Moose Miracle
ROMA
Sunderland Til I Die
The Fix
The Innocent Man
The Protector
Tidelands
Travelers: Season 3
Volton: Legendary Defender: Season 8
December 15th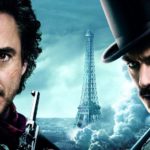 On December 15th, you can have a great time with your family with the wonderful movie Dolphin Tale (2011) and laugh at the entertaining action and adventure movie Sherlock Holmes: A Game of Shadows (2011).
December 16th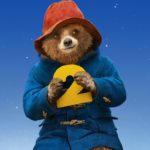 The most anticipated
Paddington 2
Paddington, now well settled with the Brown family and a popular member of the local community, picks up a series of odd jobs to buy the perfect gift for Aunt Lucy's 100th birthday. Only, the gift will be stolen.
Netflix originals
December 18th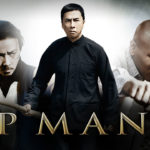 On December 18th, you will have the opportunity to immerse yourself in the incredible Asian action film Ip Man 3 (2015), which remains an excellent entertainment no matter how many times you have seen it.
Netflix originals
Baki
Ellen DeGeneres: Relatable
Terrace House: Opening New Doors: Part 5
December 21st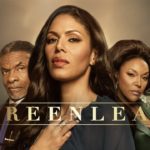 The most anticipated
Greenleaf: Season 3
Follow the unscrupulous world of the Greenleaf family and their sprawling mega-church in Memphis, hiding dark secrets and lies.
Netflix originals
3Below: Tales of Arcadia
7 Days Out
Back With the Ex
Bad Seeds
Bird Box
Derry Girls
Diablero
LAST HOPE: Part 2
Perfume
Sirius the Jaeger
Struggle: The Life and Lost Art of Szukalski
Tales by Light: Season 3
The Casketeers
Wolf (BÖRÜ)
December 23rd
The most anticipated
Room
Held in captivity for years in an enclosed space, a woman and her young son finally gained their freedom, allowing the boy to experience the outside world for the first time.
December 24th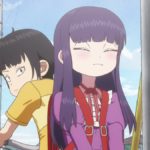 Netflix originals
December 25th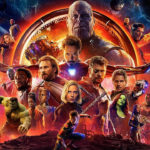 The most anticipated
Avengers: Infinity War
The Avengers and their allies must be willing to sacrifice everything to try to defeat the mighty Thanos before his devastating attack ends half the universe.
December 26th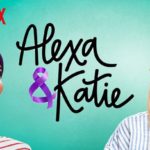 Les Netflix originals
Alexa & Katie: Season 2
You
December 28th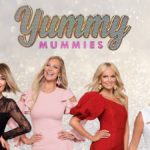 The most anticipated
Yummy Mummies
Follow four young mothers with an enviable lifestyle throughout their pregnancy as they plunge into a chaotic new reality with their newborn.
Netflix originals
Instant Hotel
La noche de 12 años
Murder Mountain
Selection Day
When Angels Sleep
December 29th
The most anticipated
Eating Animals
An examination of our food choices and the foods we put in our bodies. Based on the memoirs of Jonathan Safran Foer.
Netflix originals
As you can see, there will be no shortage of new releases on Netflix Canada in December. Get ready to celebrate the holiday season in style, but also to rest on a great Netflix and chill afternoon in the comfort of your living room!
---
Cover photo: marketingtribune.nl