Spotify playlist: 15 songs to listen to start 2019 on a good note
What better way to start the New Year than to discover new songs? Listen to our favourite Spotify playlist songs now!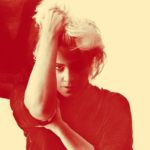 If you often listen to music on Spotify, you've probably gotten into the habit of checking out the "Release Radar" playlist and the "What's New" section of the popular music streaming service. However, not all great songs are on these lists. That's why we decided to create a Spotify playlist containing some new music and songs that have stood out in recent months.
Advertisements
Thom Yorke, Suspirium
The British singer-songwriter you probably already heard in the famous group Radiohead released last September the single "Suspirium" from Suspiria, the soundtrack to Luca Guadagnino's remake of the 1977 movie of the same name. This song, like Has Ended and Unmade, is accompanied by dark and Arian instrumental pieces on this album where the piano and synthesizer are featured.
Advertisements
Moses Sumney, Call-to-Arms
Moses Sumney is an American singer-songwriter who has been fusing electro, jazz and soul since 2014. "Call-to-Arms" is a catchy song from his most recent EP Black in Deep Red, 2014. You'll probably move to the beat of this daring piece or that of Rank & File, which is just as groovy.
Advertisements
Lana Del Rey, Venice Bitch
Lana Del Rey has been popular for several years now. The one who offered us several touching and intimate albums, including Lust For Life in 2017, released "Venice Bitch" shortly after "Mariners Apartment Complex". The single, which lasts 9 minutes 34 minutes, takes a nostalgic look at a past relationship.
Advertisements
Robyn, Honey
Robyn's electro-pop song has entertained many music lovers, but also many viewers. Indeed, the single Honey was part of the soundtrack of the TV series Girls broadcasted in 2017. It is therefore not surprising that the piece from the eponymous album was in the headphones of many music lovers.
Travis Scott, SICKO MODE
Travis Scott is a very popular multidisciplinary artist, particularly on the hip-hop scene. The man who makes his living as a rapper, producer, actor and model offered us this year the ASTROWORLD album as well as the excellent song "SICKO MODE" which has propelled itself to the top of the charts, including The Hot 100 on the Billboard website. If you haven't already done so, listen to this song on our Spotify playlist.
Halsey, Without Me
The song Without Me by singer-songwriter Halsey will also appeal to music lovers, especially electro-pop fans. According to an article published on Cosmopolitan.com, the artist revealed to Zane Lowe on Beats 1 Radio that this song is the most personal song written to date, and it is easy to understand why: Without Me addresses her breakup with G-Eazy.
Charly Bliss, Heaven
Contrary to what one might think, Charly Bliss is not the name of a solo artist, but that of a Brooklyn pop rock band. The song Heaven, strongly influenced by the grunge of the 90s, is an ode to the love and joy that this feeling brings. If you have ever been in love with a person, the words written by Eva Hendrick will not leave you indifferent: "I'm untouchable/I'm so true/I'm so true/I can't win/And I can't lose/ Now that I'm in heaven/ Now that I'm in heaven with you".
Adrianne Lenker, symbol
Adrianne Lenker played with Big Thief before starting her solo career. It was with Luke Temple, a long-time friend, that she produced her album abyskiss on which you can hear the piece "symbol". She is undoubtedly an artist of great talent to discover, who will seduce you with her skillful pen as well as her sublime voice.
Post Malone, Wow. 
Post Malone stands out for his eccentric style, but also for his songs that are popular with rap and hip-hop fans. The artist, who has entered the international scene with his music, has given us a great gift for the holiday season: the single Wow.
Grimes and HANA, We Appreciate Power
Grimes, who comes from Canada, has been on the music scene for several years now with his experimental electro music tinged with pop. We Appreciate Power, the new single from the fifth album to be released in collaboration with HANA, opens with intense guitar sounds perfect to support the purpose of their song: a future dystopia aimed at provoking.
Vince Staples, FUN!
Artist Vince Staples knows how to give rhythm to his hip-hop songs, and thus make us want to dance until the wee hours of the night. "FUN!", a song from his latest album, FM, celebrates pleasure for more than 2 minutes: "We just wanna have fun/We don't wanna fuck up nothin'". It's hard not to want to dance when you hear this song with its impeccable flow.
Jessica Pratt, This Time Around
Jessica Pratt's track This Time Around is revealed under folk guitar notes where the artist's voice is nicely highlighted. We like to let ourselves be rocked by Pratt's melancholic pen, which takes us into his world with a disconcerting sweetness.
Kilo Kish, Elegance
Lakisha Kimberly Robinson, whose stage name is Kilo Kish, is one of the most versatile artists. She is not only a singer, but also an author, model, painter and stylist. The hip-hop singer won us over with her album Across (Deluxe Edition) in 2014 before releasing Reflections in Real Time in 2016, then the EP mothe last September.
Metric, Now or Never Now
Metric is a band that does not need presentations, especially with alternative rock music lovers. The Canadian band that combines concerts and singles recently released Art of Doubt, an album containing 12 incredible tracks, including "Now or Never Now". To listen at full volume!
Nicki Minaj et Foxy Brown, Coco Chanel
Nicki Minaj is good at getting people talking about her, whether it's controversy or her hit songs. Fortunately for her, Coco Chanel, the track she released in collaboration with Foxy Brown, caused a lot of discussion, but for all the right reasons! The song has aroused the interest of many music lovers, making them want to immerse themselves in their musical repertoire.
Here is our Spotify playlist
Curious to hear about the musical treasures we told you about? Here is our famous Spotify playlist! You can listen to these fifteen songs that were mentioned in this article.
If you want to fill your system with more music, feel free to check out these 10 Spotify playlists to listen to over and over again. You will have several hours to listen to good music, it's guaranteed!
---
Cover photo: @robynkonichiwa | Instagram