The 15 best subscription boxes for women
Fan of surprises? Have one delivered to your door on a regular basis with these ultimate subscription boxes for women. Because we treat the ones we love.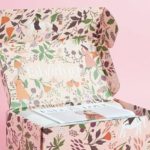 If you're like half the women I know, myself included, you love getting a parcel in the mail. It doesn't matter if you know what's in it or if it's not even for you. In fact, even if it's your cat's favourite treats that you usually get at the supermarket but they were on sale on Amazon for half the price this week, it still brings you joy. You can relate? Then subscription boxes are for you. They are the source of happiness you didn't know you needed in your life. And perhaps even wish you never knew existed. But too late now. It's going to be Christmas every month or four times a year. The kind when you still believed in Santa. Speaking of, with gifting season coming up, these boxes would make the perfect present to offer to all the women in your life. But let's be honest here, subscription boxes were made to treat yourself. And treat you, they will. No matter your interests – from clothing and beauty products to snacks and wine-, new surprises will be waiting at your door on a regular basis… Unless you start sitting on the porch waiting for the mailman, who might just become your new best friend. But, hey, no one's judging. Here are the 15 best subscription boxes for women for the perfect gift from you to you.
Advertisements
FabFitFun
Probably one of the best-known subscription boxes for women, FabFitfun deserves its reputation. As its name suggests it, the seasonal box includes beauty, wellness, fitness and fashion finds from renowned brands and ones to discover. The company states that each box is filled with "products for a life well lived" worth more than 200$. So how much? About 50$ with free shipping in the US and 8$ for Canadians. We'd say this big surprise box containing 8 to 10 full-size goodies is very worth it.
Advertisements
Birchbox
This one is for the beauty addicts. Birchbox is another pretty well-known player in the subscription box world. It is the answer to all those makeup, hair care and skincare fans who want to try all the new brands, lipstick and nail polish shades and face masks, but lack the budget, space and desire to kill the planet with overconsumption. This personalized monthly subscription box allows you to try and test 5 samples from a selection of the best beauty products for only 10$ a month.
Advertisements
Merkaela
Merkaela's quarterly subscription box brings you natural and organic wellness products with a touch of mystical. Unlike the ones previously mentioned, which featured curated items from different brands, this one includes exclusively Merkaela's own self-care products. And it's a great thing! Find chemical-free candles, body scrubs, body butters, meditation elixirs, tea potions, soaps, salt baths, crystals and all things self-care to help you find balance.
Advertisements
Petit Vour
They said it before we could; Petit Vour is la crème de la cruelty-free. This stunning beauty box features 4 luxury beauty products – some full size, some miniature size – each month for as low as 15$. The best part? None of them was tested on animals. Moreover, the mix of makeup, hair care, body care and skincare in each box is specially curated to match the subscriber's personal beauty profile.
Bombay and Cedar
Bombay and Cedar also caters to animal lovers, but extends their product selection to, well, everything. The wellness and lifestyle box lets you choose between the premium and the mini box, respectively brimming with 8 to 10 or 5 to 7 full-size vegan deluxe goods to discover every month. Snacks, diffusers, skincare, books, home accessories, etc. You are sure to be surprised.
VineOh!
While there are better wine boxes available for true wine lovers, VineOh! offers a fun alternative centred around women looking for a little more. The quarterly box includes two bottles of California wine as well as 5 to 6 full-size items worth more than 120$ for half the price. Perfect to gather with the girls, have a sip and be surprised.
Causebox
Trying to do your part and shop more ethically without sacrificing everything you love about shopping and fashion? Causebox feels you. This is why they created this wonder of a surprise subscription box with a cause. Each one contains gorgeous exclusive fashion items and home goods from socially conscious and sustainable brands worth more than 200$. For 50$ per box, you can encourage a better world while treating yourself four times a year. Best of both worlds.
Sweatstyle
Few things are more motivating to hit the gym than brand new workout attire. Make it an every month or every other month surprise gift delivered at your door and you might have just discovered the ultimate motivation. Sweatstyle takes into consideration your preferred type of workout and activities as well as your fashion preferences to personalize a box you will love. You then get five days to try the different tops, bottoms, sports bras, outerwear and loungewear. Return what doesn't fit and pay only for what you keep. Simple.
Mostess
For all the perfect hosts and the not-so-great ones. As long as you love entertaining, Mostess if the perfect gift from you to you. It might even help improve your hosting game. One thing is for sure, it makes for some seriously great time. This perfectly curated seasonal box offers 6 or more full-size home and hosting goods as well as recipes, and styling tips. It comes beautifully wrapped and certainly makes a great gift, but you might just want to keep it for yourself.
Sips By
For the cocooning fans, the perpetually cold ones or just the tea lovers, Sips By offers a personalised tea discovery journey. The box contains different brands and variety while respecting each subscriber's personal tastes. You therefore get to experience 4 different teas and sip on about 15+ cups a month for 15 dollars.
If you are a beauty addict or a foodie, trying to go cruelty-free or be more eco-conscious, or addicted to lifestyle items or fitness, you can feed your passion on the regular.  No matter your interests, there is a curated box for goodies out there to treat yourself or make the perfect gift. You can even get one (or many!) monthly or quarterly surprises delivered at your doorstep while still being true to your values. Full-size or mini products, big box or little box, when it comes to subscription boxes for women, the large variety makes it all the more difficult to pick just one.