Los Angeles travel guide: 12 things to do in the City of Stars
L.A. has captured the hearts of millions of travellers with its beaches and sunshine. Discover our Los Angeles travel guide for the ultimate Cali trip.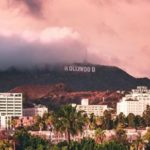 No offence to San Francisco, Chicago or Boston but Los Angeles is a fan favourite when it comes to travelling in the United States. Sunshine (almost) 365 days a year, beaches, celebrity sightings, hiking trails, palm trees, California, but especially L.A., is an oasis for travellers looking for the perfect mix of city fun and nature haven. It's not only amateur actors, singers, artists, dancers and models that flock to the West Coast, tourists also love to experience the laid-back and cool lifestyle. Los Angeles County is big. Real big. Between Santa Monica, Venice Beach, Malibu and Hollywood, there are a lot of things to see and do. Rent a convertible (after all, you are in California) or Uber around and follow our Los Angeles travel guide for the perfect vacation in the sun.
Advertisements
Visit
Venice canals
A stone's throw away from Venice Beach, the Venice canals are a neighbourhood of houses located right on the water. Think Venice, Italy or Amsterdam, Netherlands but with a Cali twist (i.e. palm trees and no gondolas). You can walk around and take a glimpse at the lovely homes, bridges and boats. With only five canals a quarter mile long each, you'll be finished visiting in no time. Head over to the Venice Beach Boardwalk to marvel at the street artists and performers and enjoy the famous neighbouring beach.
Griffith Observatory
You don't have to be a huge astronomy fan to head out to the Griffith Observatory, an iconic L.A. landmark. Free admission, great views of the whole city (and of the colossal Hollywood sign) in the day and an excellent spot to watch the California sunset, you won't regret the little hike up to the observatory. At night, you can see the stars through the 12-inch refracting telescope open to the public when the observatory is open. It is called the City of stars for a reason.
The Original Farmers Market
Open since 1934, the Original Farmer's Market, an open-air marketplace, is filled with old-school food stalls and shops that will transport you to a different era. Don't eat before going there so you can enjoy coffee and doughnuts at Bob's Coffee & Doughnuts or fried chicken at Fritzi Coop. Then, head over to The Grove, right next door, for a totally different vibe. This chic mall is filled with designer stores and upscale restaurants and bars like the Dominique Ansel Bakery, Blue Ribbon Sushi Bar & Grill and many more.
Los Angeles County Museum of Art (LACMA)
We highly doubt you will experience a rainy day during your time in Los Angeles but sometimes the extreme heat and sunshine can take a toll on you, which means you'll want to do an indoor activity. Cool down at the LACMA and get your daily dose of culture. The largest art museum in the west coast, the LACMA has art from ancient times to now and numerous temporary exhibits. Know that general admission is free on every second Tuesday of the month.
The Broad Museum
Located in downtown Los Angeles, the Broad is a contemporary art museum that only opened in 2015 but has already stolen the heart of local Angelenos and tourists alike (especially since it offers free general admission). The architecture itself is incredible and worth a look. There are more than 2,000 works of art from world renown artists like Ellsworth Kelly, Cindy Sherman, Jean-Michel Basquiat, Barbara Kruger and Jeff Koons.
Advertisements
Eat
Moon Juice
You can't go to Los Angeles without going to a juice bar. Angelenos love to be healthy by drinking and eating all sorts of fruits, vegetables, concoctions and potions. Moon Juice has three locations in Los Angeles and offers healthy, delicious and so L.A. drinks, from organic pressed juices to natural remedies, perfect for your hangover or for a midday boost of energy. Try the True Beauty, Super Sex or Green Protein Perfecta, which are all made with Moon Juice's "dusts", plant-sourced mixes of herbs. You can also buy their healthy products in stores and learn all about the healing forces of the ingredients they use.
In-N-Out Burger
After your day of hiking, surfing, biking or shopping, you absolutely deserve to indulge and treat yourself to some of L.A.'s best fast food: In N Out Burger. With numerous locations all over California, enjoy eating a double-double (a two beef patty, cheese, onions, lettuce, tomato and special sauce burger) or one patty cheeseburger or burger. Go online to discover their Not-so-secret menu for more options and don't forget to order a yummy chocolate, vanilla or strawberry milkshake to wash everything down.
E.P. & L.P.
A great party city (ever heard of the Vanity Fair Oscar Party?), the people of Los Angeles don't only drink organic juices, they know how to make excellent alcohol-filled cocktails too. E.P. serves Asian cuisine, like Thai, Chinese, Fijian and Vietnamese specialties whereas L.P., the rooftop bar, serves Asian dishes inspired by typical street food as well as delicious cocktails. Head out to the rooftop bar for a spectacular view of the L.A. sunset or head upstairs after your dinner of crispy noodles, sticky spare ribs and yellow vegetable curry for a fun night out. This is a great place for people-watching but it is important to know the restaurant and bar have a dress code.
Advertisements
Do
Marvin Braude Bike Trail
Los Angeles, weather-wise, is probably the best place in the world for outdoorsy people. Sunshine all year round means Angelenos are always walking or on their bikes, skateboards, etc. Rent some bikes and explore the beautiful panorama of the Marvin Braude Bike Trail. The 21-mile path borders the ocean so you always have incredible vistas awaiting you. You can start in the north at the Will Rogers State Beach and head south to Torrance Beach. The prettiest part of the bike trail is from Will Rogers State to the Venice Pier. We suggest you concentrate your time there if you don't want to do the whole 21-mile path. In the early morning when the ocean is calm or at sunset when the colours of the sunset are at their prettiest, taking a relaxing bike ride with the ocean breeze caressing your face is sure to be a highlight of your trip to Los Angeles.
The Surfrider
Get a mini vacation from your West Coast trip by driving off into the sunset on the famous Pacific Coast Highway for a night at the Surfrider Hotel Malibu. A stone's throw away from the Surfrider beach (it's across the street), this hotel, which used to be a crumbling motel, was inspired by the gorgeous beach houses Malibu is so famous for. With only 20 rooms, a roof bar, activities galore, you will feel extremely relaxed and at peace. Fall asleep to the sound of the gentle lapping of the waves and wake up with a morning dip in the brigh blue ocean.
Angeles National Forest
Ready for a real L.A. workout? Grab your running shoes, as well as your Insta-worthy athleisure wear to conquer the hiking trails of the Angeles National Forest. A 30-minute drive from the hustle and bustle of the city, it is easy to go there for a day hike, for mountain biking or for a camping trip. A fun and easy day hike you can do is a section of the 28-mile Gabrielino National Recreation Trail to the Gould Mesa Campground or the hike to the Cooper Canyon Falls. Make sure you check the probability of wildfires on the day you go since this area experiences many fires.
Universal Studios Hollywood
A Los Angeles travel guide could never be complete without a visit to the Universal Studios Hollywood. This park is filled with attractions and rides for children and adults. Obsessed with Happy Potter? Visit the Wizarding World of Harry Potter™ and drink the legendary butterbeer! Have you always wondered what it's like to be behind the scenes when filming a movie? Take the World-Famous Studio Tour to visit movie sets. You can also experience the Walking Dead Attraction, the Simpsons Ride™, and many more!
California is a paradisiac place for locals as well as tourists. Our Los Angeles travel guide will hopefully help you make some clear decisions when it comes to all there is to see, do and eat/drink in this wonderful place. Soak up the sun, salty air and warm water and don't forget to keep an eye out for your favourite celebrity!
---
Cover photo credit: @sanmarino_beauty | Instagram