10 couple outings for a romantic weekend with your lover
Why not get away from the routine and spend a romantic evening with your sweetheart? Here are 10 suggestions for inspiring couple outings!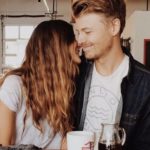 If you have been in a relationship for some time, a routine has probably developed itself in your relationship. Fortunately, you can chase away the routine with new activities. Indeed, what better way to spice up your relationship than a romantic getaway? We, therefore, suggest that you discover some of the perfect outings for couples. Let yourself be tempted by a one-to-one conversation with your sweetheart without further delay!
Advertisements
Admire artworks in a museum
A great couple outing during the winter season is to go to the museum. In fact, why face the freezing temperatures when you can go and admire contemporary works or the work of previous centuries in the company of your loved one? Some museums even organize special 'evenings at the museum' with DJs and alcoholic drinks. This is particularly the case for the Musée d'art contemporain in Montréal, through the Nocturnes, as well as for several Parisian museums during the Nuit européenne des musées. If you don't have the chance to attend such an event, there's nothing to stop you from having a drink or hot chocolate after your relationship outing, just to prolong the pleasure.
Advertisements
Relax at the spa with your loved one
Daily life can be extremely stressful. It is therefore essential to take time for yourself. A good couple outing can be to go to a spa with an enchanting décor. You will thus have the opportunity to spend a moment of pure relaxation and rejuvenation with your loved one. If you have the budget for it, you may also consider including a massage and facial treatment in your spa session to make your experience complete. It is, without a doubt, an activity to do to get out of routine while reducing the level of stress experienced on a daily basis.
Advertisements
Treat yourself to a wine or beer tasting
One activity that epicureans will surely enjoy is a wine or beer tasting. You can go with your dear one to a bar and try a beer tasting platter, take a wine tour or attend a festival featuring these alcoholic beverages. Another option is to buy some alcohol and enjoy your own tasting at home with a selection of deli meats and cheeses. If, however, you stay home, don't forget to put on some music and a few candles to add a little romantic atmosphere to your romantic evening.
Advertisements
Attend a baseball game
If you and your partner like baseball and want to take a romantic getaway, you can always go to the Rogers Center in Toronto to watch a baseball game. This is, after all, the only city in Canada to have a major league baseball team, so you might as well go to a Blue Jays game and eat a hot dog! You can also do several other interesting couple activities in Toronto.
Unleash your inner pop star at karaoke
Do you and your lover enjoy singing in the shower? Why don't you both unleash your inner pop stars in a karaoke bar? You can set the stage on fire and, at the same time, rekindle the flame in your relationship by performing a duet with your life partner. You can also watch the performances of the other people in the bar while enjoying a beer or a cocktail. In short, you will have fun, it's guaranteed!
Spend some time in nature with your life partner
Getting some fresh air is good for your health and morale, there's no doubt about it. It is not without reason that many people engage in activities such as hiking. This activity can obviously be a good idea for a couple outing. In fact, you can spend a romantic moment in the wild with your loved one. During the winter season, bring a hot drink (hot chocolate or coffee) into a thermos to warm up during your escape into the wilderness. Are you planning on hiking in the middle of the summer season? Why not bring a delicious picnic? You will be able to enjoy the breathtaking view of the mountain while enjoying a good meal.
Take a dance class
Taking a dance class is a good way to get closer to the person you love. You can take private or group dance classes. Whether you are learning flamenco, tango, swing or any other dance, you may have fun with your sweetheart and, who knows, want to repeat the experience! Some dance schools offer the first session free of charge and several classes are also offered free of charge in bars. All the more reason to try this fun couple outing!
Have a drink in a swanky bar
Another idea for a romantic outing is to go to a chic bar and get all dressed up for the occasion. Why settle for your local bar when you can go to an opulent establishment for a champagne tasting? Put on your best dress, your most beautiful outfit and, for one night, take the time to enjoy a drink in a place you've never been to before.
Organize an evening of board games
If you and your partner are fans of board games, why not organize a board game evening with red wine? You can also go to a bar that organizes trivia nights. This will be a nice change from the traditional restaurant and cinema date.
Spend the evening in a jazz house
One activity that music lovers will undoubtedly appreciate is spending the evening in a jazz bar. This outing, which is much less expensive than attending a concert in a large venue, allows you to see the performances of experienced musicians in a great atmosphere. You can often eat and drink in this type of establishment. In short, you will find everything you need to spend a wonderful evening there!
There is an immeasurable number of outings for couples that you can choose from. So there is no good reason why you should resign yourself to staying home every Saturday night and watching the same TV series, especially if it bores you deeply. You obviously don't need to spend a fortune to enjoy a romantic evening or a weekend as lovebirds. All you have to do is find an activity you like to do to spice up your relationship.
---
Cover photo: @allylwalsh | Instagram