Meditation: Some techniques for meditation and its benefits
Meditation is practiced by many people. Discover some techniques for meditation and the benefits of daily practice of this mental exercise.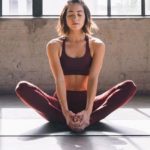 There are many ways to take care of yourself. You can choose a healthy diet, practice a sport on a regular basis and spend time with the people who make you feel good. Another way is to meditate. Indeed, meditation is becoming more and more common for several reasons. We suggest that you learn a little more about what meditation is and the benefits it can bring you on a daily basis.
Advertisements
What is meditation?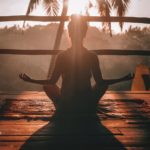 The first thing to know about meditation is that it is for everyone: both of you and your sister or mother can meditate. In addition, you can meditate anywhere and at any time. Of course, we suggest that you do not do this while driving. However, you can take 5 minutes during your lunch hour to meditate and clear your head. The objective of meditation is to help you to dispel negative thoughts and release stress by using relaxation or concentration techniques. In general, meditation is a good way to focus on the present moment and put aside your fears and doubts. It is much easier to find a solution to a problem when you have taken a step back and meditation can help you do just that.
Advertisements
Some meditation techniques to help you feel better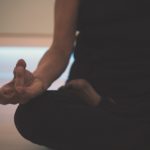 There are several types of meditation techniques. It is important that you choose an approach that suits you and, most importantly, your needs.
Mindfulness meditation
This approach was created and popularized by biologist Jon Kabat-Zinn. Many people suffering from depression and anxiety tend to turn to this approach inspired by Buddhist meditation. The objective is to reconnect towards oneself to achieve serenity.
Cardiac coherence
The purpose of cardiac coherence is to regulate the heart beat in order to calm not only the body but also the stressful and negative thoughts that can sometimes invade us.
Advertisements
The benefits of meditation practice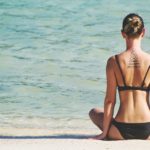 Meditation has many advantages. In particular, it can help you reduce your negative thoughts to give way to positive feelings, much like yoga does. It is a fairly simple way to clear the air and regain inner peace. Another advantage of meditation is that it reduces stress. Indeed, by focusing on the here and now, it allows you to get rid of small and big worries and leave you more energy to find solutions to your problems. Meditation practice is also good for developing concentration. After all, when meditating, it takes a lot of attention, and it takes several minutes.
Meditation is so popular that you can download several meditation applications to your phone or tablet. To have some application suggestions to download, we suggest you read our article, "5 meditation apps to improve your well-being".
---
Cover photo: @aeriallynn | Instagram