5 Spotify playlists to fight against the stress of everyday life
Are you looking for a way to reduce your anxiety, no matter where you are? Here are 5 soothing Spotify playlists to listen to.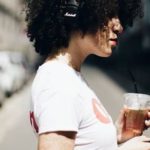 You've probably already been stressed out, not knowing how to manage your emotions to breathe properly, reduce your heart rate and keep the lump in your stomach away. It can be extremely difficult to fight nervousness. Of course, we can take yoga classes or go to a therapist to learn relaxation techniques, but can we really say to our employer at 10:00 in the morning, without notice: "Can I leave the office for an hour or two, I'd like to go see my psychotherapist? I'm having a little anxiety right now." It is, therefore, better to have some strategies to fight your anxiety. One of them may be to use meditation applications. You can also listen to playlists on Spotify designed to reduce your nervous tension and even fight your insomnia! Since these are playlists, you can listen to them whenever you want, whether at the office, on the bus, while driving your car or taking a bath. Here are 5 perfect playlists to relax with.
Advertisements
Stress Relief
Stress Relief is a very good playlist to reduce your stress, as its name suggests so well. It includes more than five hours of music during which piano compositions and ambient pieces take turns one after the other to help you manage your anxiety. This playlist brings together several soothing songs that will help you fight anxiety and focus on the present moment.
Advertisements
Calm Vibes
Calm Vibes is ideal during office hours or study sessions. Very similar to Stress Relief but with less ambient music, this playlist invites you to discover soothing songs where piano and guitar are in the spotlight. You will undoubtedly be much less tense after spending about fifteen minutes in the universe of Calm Vibes.
Advertisements
Peaceful Retreat
If you are a spa fan, Peaceful Retreat is the perfect playlist for you! It brings together several hours of listening to ambient music. You will feel like you are in a splendid spa surrounded by trees as you listen to each of the songs on this playlist. This is an ideal playlist to keep negative thoughts and uncertainties away.
Advertisements
Deep Sleep
Stress experienced on a daily basis can be so intense that it creates insomnia. Fortunately, you can overcome this situation with a good novel, meditation or relaxing playlists such as Deep Sleep. With only the quietest ambient songs, this playlist will help you sink into the world of dreams in no time at all, guaranteed!
Totally Stress Free
Once you have managed to overcome your nervousness, you can listen to the Totally Stress Free playlist. This playlist is composed only of positive and rhythmic songs that will put you in a good state of mind. What better way to be in a good mood than with Jack Johnson and Vance Joy?
There are therefore ways to combat stress and its consequences with the help of a few Spotify playlists. Of course, if you are experiencing chronic stress situations, you should go to a psychotherapist to find a solution to your anxiety and understand the source.
---
Cover photo: Sai Kiran Anagani | Unsplash