The World's Most Glamorous Women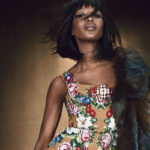 Advertisements
Model Naomi Campbell dominated the catwalk in the 1980s and well into the 1990s. She may be 49, but Campbell remains a great beauty and fashion icon with a face and cheekbones to die for.
In addition to her work in fashion, Campbell has also found success as a hostess, actress, and businesswoman.
Advertisements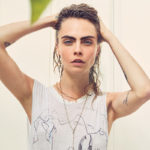 Advertisements
Actress and model Cara Delevingne has one of the most piercing eyes in the movie industry these days. Although her acting career may not be quite as exciting as we'd like it to be, her modeling career is quite successful.
In addition to her two main careers, Delevingne also sings (and has recorded songs), writes (she has published a book) and occasionally designs collection for DKNY and Mulberry. The least we can say is that she is talented in many different areas!
Advertisements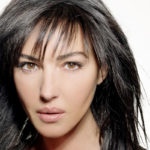 Advertisements
The Italian polyglot is an acclaimed actress and model whose talent and beauty are celebrated across the globe. Bellucci began modeling at the tender age of 13 when she posed for a local photographer.
By 1988, she had moved to Milan, the heart of fashion in Europe, and signed with the prestigious model management company, Elite Model Management.
Advertisements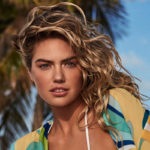 Advertisements
Born and raised in America, actress and model Kate Upton's big break came when she was named the face of clothing company Guess.
The following year, Sports Illustrated named Upton 'Rookie of the Year' in their swimsuit edition. Next came Hollywood, with a string of Hollywood films winning her even more fans.
Advertisements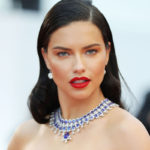 Advertisements
Adriana Lima was just 15 when she won the title of 'Supermodel of Brazil' in a Ford Models competition. Model and  actress Adriana Lima has been one of the exclusive Victoria's Secret Angels for the past two decades.
Although she is approaching 40, her timeless good looks mean that she will be modeling for many more years to come.
Advertisements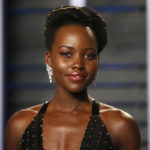 Advertisements
Lupita Nyong'o is a Mexican-Kenyan actress, best known for her Oscar-worthy performance in 12 Years a Slave. People magazine named her "most beautiful woman in the world" in 2014.
In addition to being extremely beautiful, Nyong'o is also extremely talented and intelligent, having completer a Master in Fine Arts at Yale University.
Advertisements
Advertisements
Blake Lively, surprisingly, is not a model but has instead found fame as an actress. She made a name for herself in Gossip Girls, in which she played 'it-girl' Serena van der Woodsen.
She now describes herself as a 'foodie and cook' and is married to Ryan Reynolds, with two young daughters. Marriage and motherhood seem to suit her and she has only grown more enchanting over the years.
Advertisements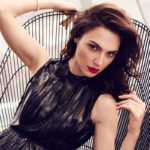 Advertisements
Israel-born Gal Gadot first became known to American fans in Fast & Furious before taking the world by storm in 2016 in Batman vs Superman in the coveted role of Wonder Woman.
The next year, she starred in her own movie in the eponymous superhero film Wonder Woman. In 2018, Time Magazine named her one of the world's most influential people.
Advertisements
Advertisements
Ashley Graham is an American model who has graced the pages of leading fashion magazines such as Elle and Glamour. Her incredible bone structure and amazing curves have made her a star and she has used this celebrity to advocate for fellow plus-size models.
She is the first plus-size model ever to be on the cover of Vogue and Sports Illustrated's swimsuit issue. Graham can definitely claim she has changed the beauty industry just by being herself.
Advertisements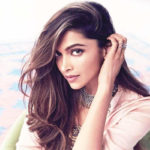 Advertisements
Indian actress and producer Deepika Padukone is one of the most appreciated personalities in India and has been ranked in the Time 100 most influential people in the world in 2018.
If that wasn't enough to make you like her, her stunning features make her one of the most desirable women in the world.
Advertisements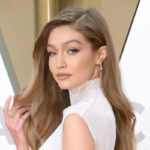 Advertisements
Gigi Hadid was definitely an early bloomer and was discovered by Guess when she was just two years old.  Born in Los Angeles, Hadid, whose sister Bella Hadid is also a model, is now a household name and is widely considered to be one of her generation's greatest models.
Hadid's astonishing good looks have easily secured her a place on this list (and many others!).
Advertisements
Advertisements
Singer Rihanna is a multitalented woman, focussing these days on her very own fashion brand and makeup company.
The Barbados native sure came a long way since she was discovered in the early 2000s by Jay-Z, and has a promising future ahead of herself.
Advertisements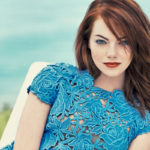 Advertisements
Redheads get a bad rep but Emma Stone's flaming red hair is a key feature of her striking appearance. Stone's natural beauty is matched by her impressive talent as an actress and the Academy Award-winner is one of the highest-paid women in Hollywood.
On the international stage, she is perhaps best known for The Amazing Spider-Man and The Amazing Spider-Man 2, in which she played the character Gwen Stacy.
Advertisements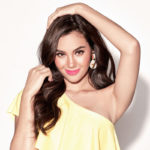 Advertisements
Catriona Gray is a Filipino-Australian model and singer best known for having won the Miss Universe pageant in 2018.
Very little is known about her, which makes her looks even more mysterious. She has studied music at Berklee, in Boston.
Advertisements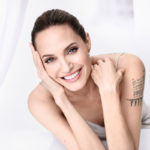 Advertisements
With full lips, a world-famous face and sultry eyes, it's no surprise that Angelina Jolie is known and admired worldwide and commands some of the biggest paychecks in Hollywood. However, she is also well-known for her work as a humanitarian.
She has been a UNHCR Goodwill Ambassador for years and is active in her support of refugees, human rights, and particularly women's and children's rights.
Advertisements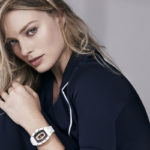 Advertisements
The Australian actress was a regular on Australian TV for years before her Hollywood debut in The Wolf of Wall Street. She may think of herself as a tomboy but everyone else thinks of her as one of the world's most beautiful feminine women.
Her down-to-earth charm has won her a huge group of fans, and in 2017 she was named one of the world's 100 most influential people by Time Magazine.
Advertisements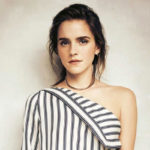 Advertisements
Emma Watson rose to fame as the brainy Hermione Grainger in the Harry Potter film series in what can only be described as an example of art imitating life.
A graduate of Brown University, Emma Watson isn't interested in letting her beauty speak for her. That said, it's difficult to shut up such captivating good looks!
Advertisements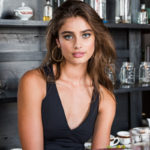 Advertisements
Now a Victoria's Secret Angel, Taylor Hill originally dreamed of becoming a gymnast. However, when she was in her early teens, a keen-eyed modeling scout put her on another path.
With green/blue eyes that take your breath away, Hill has dazzling good looks from her hair to her feet that any woman in the world would kill for.
Advertisements
Advertisements
Born in America to Chinese parents, Lucy Liu not only is a great beauty but also a very talented woman.
Excelling as an actress, artist and director, Liu began on the small screen, landing a role on L.A. Law playing the role of a Chinese widow (in the episode, she gave evidence in Mandarin) before arriving on the big screen and, in 2015, moving behind the camera to direct.
Advertisements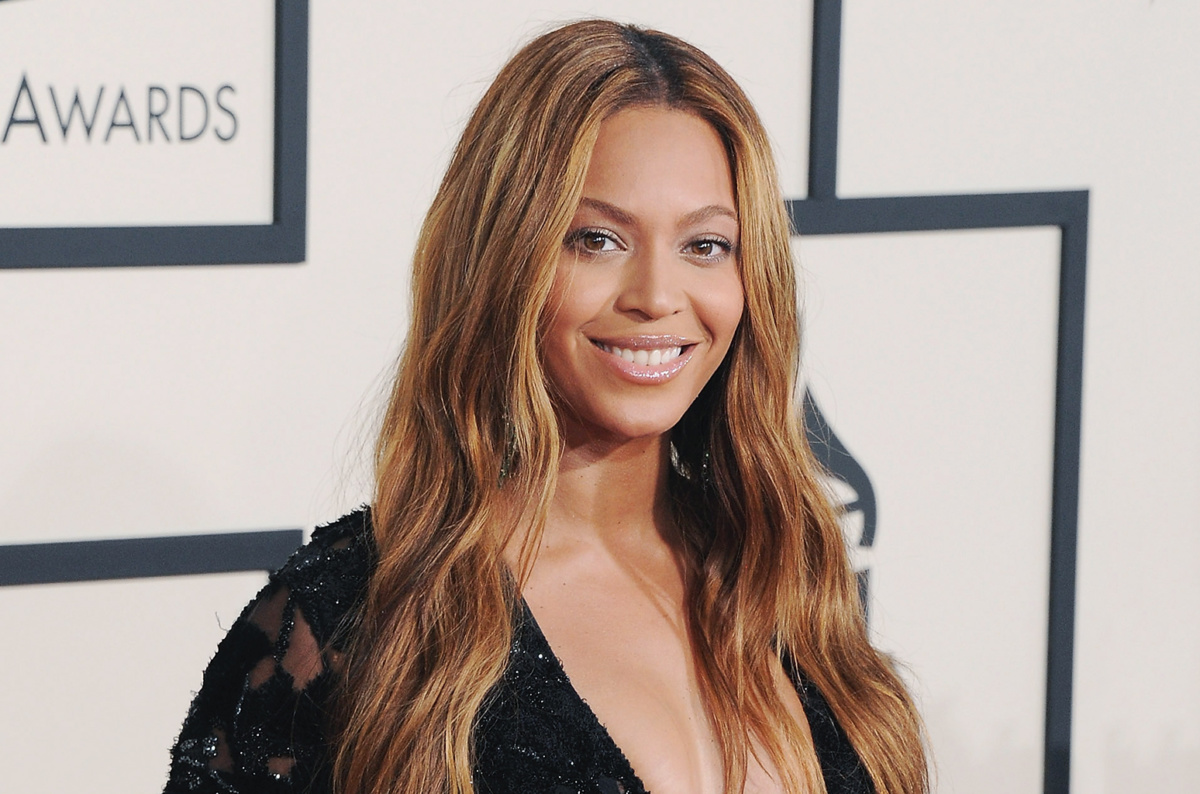 Advertisements
Beyoncé has enjoyed astonishing success in the music industry because of her talent as a singer and lyricist but her incredible good looks certainly haven't hurt!
Wife to fellow musician Jay-Z and mother to three kids, Beyoncé knows how to strike a great work-life balance and her mature attitude has helped her stay simply stunning years after she first took to the stage.
Advertisements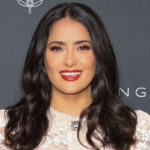 Advertisements
Actress Salma Hayek is one of the most beautiful women there is. Her long career spanning over three decades in TV and on the big screen proves the world can't get enough of her.
Moreover, the years have definitely been nice on her and she has aged beautifully. It might have to do with her daily yoga practice or her involvement in many charities.
Advertisements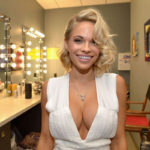 Advertisements
Now 33 years old, Dani Mathers has been turning heads for many years now. Voted Playboy's Cyber Girl in January 2013, Playboy's Miss May in 2014, and Playmate of the Year in 2015, her beauty is almost universally acclaimed.
This beautiful woman, however, is not just a playmate. We could hear her on the radio and see her in movies and on TV. She has been seen in the movie Neighbours and several times in the series The Bold and Beautiful.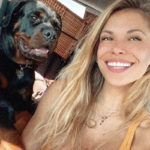 Advertisements