Wedding makeup advice so you never regret your big day look
Your wedding makeup is as important as the seating arrangement and the music you play on your bid day. There are many dos and don'ts brides need to consider before applying their foundation.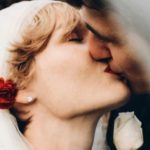 Once you've picked the seating arrangements, the food you'll be serving and your gorgeous wedding dress, you need to think about your bridal look. It might sound superficial to you now but you need to remember that your wedding pictures will be displayed for all to see for the rest of your life. You don't want to walk up your stairs and wince every time you see your wedding portrait. Just like your dress, you want your makeup and hairstyle on your big day to represent you but also to stay relevant and classic even after 20 years. Read on for wedding makeup dos and don'ts.
Advertisements
Dos
Whether you do your own makeup or you have a friend/sister-in-law/makeup artist doing it for you, remember to do a test run (just like your wedding rehearsal dinner!) of your look to make sure you absolutely love it and that you or your hired help can nail it.
Keep your makeup natural and fresh. Weddings are usually an all-day thing so you want to keep your look day-appropriate as well as night-appropriate. The photos will look much nicer if your makeup is natural since dark colours tend to create a more severe look.
Exfoliate, exfoliate, exfoliate! Remove all the dead and dull skin from your face and body before your big day. If it's your first time exfoliating (it shouldn't but we won't start judging now), try it out a few weeks prior so you avoid bad surprises like flare-ups or other skin reactions… Your foundation will also look better if your skin has been rid of dead skin.
Choose a look that accentuates your favourite facial features. If you love your big blue eyes, be sure to highlight them. You want to feel confident on your big day so choose a feature you love and want to show off.
Get inspired by scrolling through your Instagram and Pinterest feed and looking through blogs and websites especially if you're not someone who knows too much about makeup. You'll be bombarded with ideas for wedding makeup looks.
Use eye drops to make the white of your eyes even whiter (this will also make you look more awake). However, if you've never used eye drops before, practise a week or two before the big day.
Blend your makeup properly. You don't want to notice foundation lines or intense contouring around your face once you get your wedding pictures.
Wear smudge and waterproof mascara. Hello, this is the most beautiful day of your life, of course you will sob!
Advertisements
Don'ts
Add sparkles and glitter to your face. Too much highlighter or incredibly glittery eyeshadow can completely ruin the light when photographed. Instead, apply matte shadows so the light doesn't reflect too much.
Search for this year's top wedding beauty trends. You don't want to regret a hot pink liner look 10 years after your wedding day. Just think about your mother or grandmother and her hair-raising perm and bright pink lipstick on her wedding pictures. You know she regrets that look.
Use bold colours whether it is on your lips, cheeks or eyes. You're not going to the discotheque, this is your wedding day! If you want a pop of colour or of drama, choose a red lipstick you love and often wear or apply fake lashes.
Wear too much makeup. Again, you want to feel comfortable and look like yourself, not a wannabe Kardashian.
Forget to mattify your skin so it doesn't shine too much and create unwanted shine.
Forget your neck and your shoulders when applying makeup. You wouldn't want your neck and your face to be a different colour!
Rush to finish your makeup. Give yourself a good hour, hour and a half so you don't forget any crucial step (imagine forgetting mascara!).
You want to remember your wedding day as one of the most special days of your life so everything needs to be up to par including your wedding makeup. These dos and don'ts will ensure you happily look back at your wedding photos and not hide them in a box forever.
---
Cover photo: Olivia Hutcherson | Unsplash