Vegan pizza recipes that will make you forget about cheese
Yet another veganized classic that will make you forget about the real thing. These vegan pizza recipes are everything you wish for and more.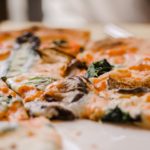 These vegan pizza recipes are everything you wish for in a pizza and nothing you don't. From veganized versions of classic pies to fresh new takes on this ultimate party food, this selection is the ultimate solace to the FOMO when going plant-based. And while there is no shortage of delicious meat and dairy-free pies on the very talented plant-based blogosphere, it seems that the community has got its very own Queen of the vegan pizza recipes. Find some of our favorites pies from The Curious Chickpea along with some other noteworthy creations to feed your homemade pizza cravings when vegan fast food just won't do.
Advertisements
Vegan Pizza Primavera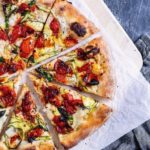 Advertisements
Spicy Vegan White Pizza With Broccoli Rabe & Truffle Cream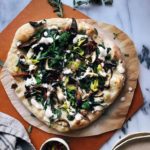 Advertisements
Crispy Kale, Roasted Tomato and Seared Seitan Chick'n Pizza With Garlic White Sauce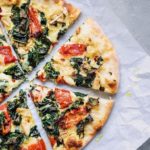 Advertisements
Spicy Vegan Zucchini Pepperoni Pizza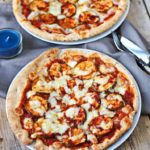 Vegan Buffalo Jackfruit and Broccoli Rabe Flatbread Pizza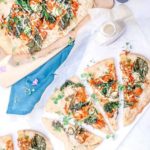 Potato and Vegan Smoked Mozzarella Pan Pizza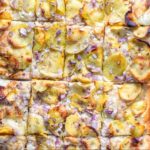 Spring Cheeseless Pizza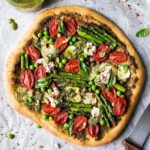 Vegan Pepperoni Pan Pizza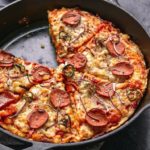 Roasted Broccoli White Pizza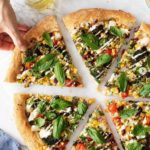 Almond Ricotta Cheese and Coconut Bacon Vegan Pizza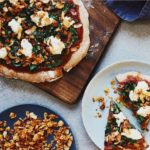 Vegan Caramelized Mushroom Pizza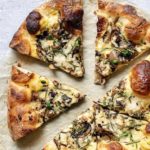 Buffalo Cauliflower Pizza With Roasted Onion Cream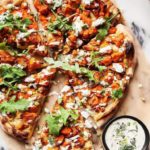 Vegan Caprese Pizza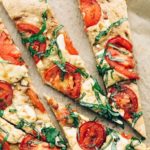 Asparagus and Spicy Chickpea Sauce Vegan Pizza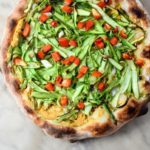 Vegan Socca Pizza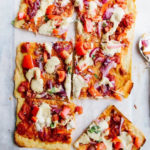 Vegan Tex Mex Pizza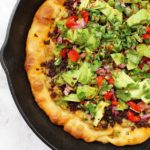 For all the veggie purists, the original Italian pizza recipe snobs, the meat substitute partisans, the vegan cheese fans, the ones open to new flavours and the all-American everything-dipped-in-ranch kind of pizza lovers, there is a plant-based recipe that will hit your pizza spot. From fresh and summery to rich and warming, chances are that this selection of plant-based pizzas will leave you both extremely content and wanting more. So pick a day of the week and make it a regular pizza night affair, you've got a lot of homemade pies to try.