10 things to do in winter when the temperature is too cold
It is sometimes not very tempting to go outside, especially when the weather is cold. Here are 10 things to do in winter in the comfort of your home.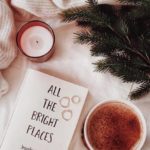 It is unpleasant to look outside during the winter season, especially when the wind is howling, the streets are covered with snow and the mercury drops several degrees below 0. Of course, you can take refuge at the office during the week, but what should you do when the weather is just as unpleasant on the weekend? Discover some suggestions for things to do in winter to fight boredom when the temperature confines you to the inside of your home. We promise you that you will not see time go by!
Advertisements
Read a great novel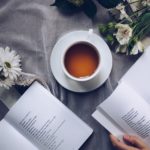 One thing you can do when the weather is too cold to venture outdoors is to sit comfortably on a couch and immerse yourself in a good novel. Why not accompany your reading with a cup of tea or a delicious hot chocolate? If you have reading enthusiasts among your friends, you can also organize a book club to make this activity even more rewarding! We have great reading suggestions for you.
Advertisements
Cook!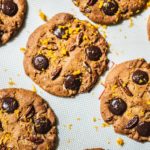 We often forget the pleasure we can have in cooking a good meal. Winter is the perfect time to prepare comforting meals and try new recipes. Without cooking a 5 course meal, you can make delicious cookies, sit in front of a movie while they bake and enjoy them while watching the snow fall outside! You can also make cookies or fudge for the people you love and give them as gifts.
Advertisements
Take a hot bath and relax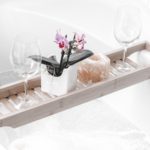 What could be better than a moment of relaxation? To do this, you don't have to spend a fortune and go to a spa. All you have to do is run a nice hot bath, add bubbles, light candles and start reading a magazine. You will come out with soft skin and you will feel much more relaxed!
Advertisements
Rewatch your favourite movies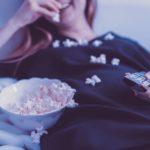 Another activity you can do when the cold weather sets in is to prepare popcorn and marathon your favourite movies. You can, of course, invite your friends to accompany you during your film screening. If you are looking for good movies to watch, we suggest these great feel-good movies (to watch without moderation).
Organize a "board game" day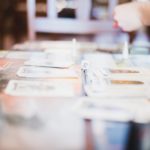 If you are a board game enthusiast, why not organize a competition with your friends and family? Invite them to your home and ask them to bring their different board games and compile your scores. You won't see the day go by so much fun you'll have, it's guaranteed!
Do a creative activity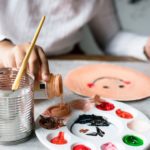 The winter season is the perfect time to reconnect with your creative side. Take out pencils, brushes, paper, charcoal and let your imagination wander while listening to music or a podcast.
Discover a new hobby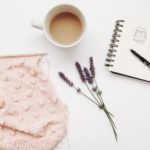 It is also pleasant to experiment with new hobbies. If you've always wanted to try knitting, this is the perfect opportunity! Same thing if you've always wanted to learn to play guitar or watercolour. Of course, you must have the necessary equipment to do these activities.
Plan your summer vacation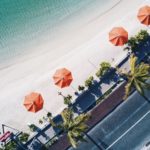 Another thing to do when you decide to spend the day indoors is to take the time to plan your next summer vacation. Preparing a trip is far from simple. This often requires a lot of time and organization. So you can start by browsing through the travel sites and looking at the destinations that interest you. This will keep you busy for a good part of the day.
Spend the day in your pyjamas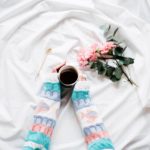 Another guilty pleasure you can indulge in during a snowstorm is spending the day in your pyjamas. Too few are the moments when we allow ourselves to do nothing (or almost nothing). Take time for lunch, enjoy your coffee by reading the newspaper and take naps all day long! You'll return to work invigorated like never before!
Burn some calories!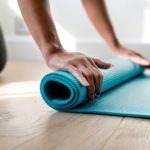 Why go running outside or go to the gym when you can do your workout at home? Indeed, you can do yoga or even a workout in your living room and thus avoid having to step outside. You can find many free exercise sessions available on the Internet, including on YouTube. You can also check out these 10-minute HIIT workouts for your next training session.
So there's no reason for you to go outside when the temperature is freezing. There are indeed many things to do in winter in the comfort of your home, no matter what your interests are.
---
Cover photo: @thefictionfaery | Instagram