Relaxation music: 5 Spotify playlists to listen to and relax
Many people are stressed on a daily basis. Some even have anxiety attacks. If this is your case, you know how unpleasant it is and are probably looking for a way to manage all this nervousness. A simple but effective solution is to listen to relaxation music. That's why we've selected 5 Spotify playlists for you to listen to and relax.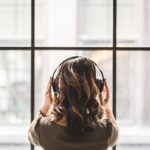 Stress is part of many people's daily lives. Obviously, it must be said that not everyone has the ability to manage nervousness well. Some people will have such difficulty relaxing that they will have panic attacks, insomnia or nausea. Fortunately, it is possible to calm your mind and learn to reduce your stress with relaxation music. In fact, just like meditation and yoga, listening to relaxing music helps to clear the air and dispel negative thoughts. You can then fill up with positive energy. Here are 5 Spotify playlists to discover to relax and say goodbye to anxiety!
Advertisements
Relaxation
This playlist is suitable for relaxing in the bath as well as for reading before bedtime. You will find a wide selection of tracks (about 6 hours of soft music) where piano music, nature sounds and meditation music follow one another.
Advertisements
Ambient Relaxation
Ambient Relaxation is undoubtedly made to relax you, as its name suggests. Created by Spotify, this relaxing music playlist, which also lasts more than 6 hours, invites you to listen to pieces of ambient music where calm is a must. Put on your headphones, close your eyes, and let the soothing sounds invade your body as the songs in this playlist play one after the other…
Advertisements
Yoga & Meditation
It's no secret: yoga and meditation are excellent anti-stress remedies. It is therefore normal that meditation music, as well as yoga music, are very soothing. The playlist Yoga & Meditation is, therefore, very suitable to help you to be Zen and to reach inner peace.
Advertisements
Relaxation & Sleep Sounds
The Relaxation & Sleep Sounds playlist is as much for meditation practice as it is for restorative sleep. The sounds of nature and ambient music that are part of this playlist will help you relax without much effort.
Relaxation Meditation
This long meditative playlist also aims to help you be Zen. Composed of instrumental music and ambient music, it will help you to avoid nervousness and fatigue. There is no doubt that you will feel much more rested after only a few minutes of listening.
If you listen to these playlists and do relaxation exercises or mindfulness meditation in addition to them, you will undoubtedly be able to relax and sleep peacefully. It goes without saying that you can also reduce your stress level by having other healthy lifestyle habits.
---
Cover photo: burst.shopify.com | Pexels