Women You Wish You Had Met In Your Life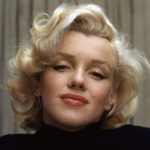 Advertisements
Born: June 1, 1926
Died: August 4, 1962
Contribution: Marilyn Monroe was an actress, a model, and a singer. She was one of the most popular sex symbols of the 1950s and early 1960s. She's also considered as being emblematic of the era's sexual revolution. Although she is no longer with us, she remains a major pop culture icon.
On authenticity: "I'm selfish, impatient, and a little insecure. I make mistakes, I am out of control and at times hard to handle. But if you can't handle me at my worst, then you sure as hell don't deserve me at my best."
Advertisements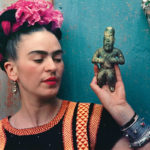 Advertisements
Born: July 6, 1907
Died: July 13, 1954
Contribution: Frida Kahlo was a Mexican painter known for her self portraits
On being unique: "I used to think I was the strangest person in the world but then I thought there are so many people in the world, there must be someone just like me who feels bizarre and flawed in the same ways I do. I would imagine her, and imagine that she must be out there thinking of me, too. Well, I hope that if you are out there and read this and know that, yes, it's true I'm here, and I'm just as strange as you."
Advertisements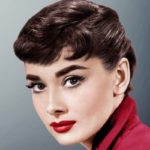 Advertisements
Born: May 4, 1929
Died: January 20, 1993
Contribution: Audrey Hepburn was an actress, a humanitarian, and a fashion icon. The American Film Institute considers her to be the third greatest female screen legend in classic Hollywood cinema. She has also earned a place in the International Best Dressed List Hall of Fame. The most famous film in which she played is certainly the romantic comedy Breakfast at Tiffany's (1961).
On self-acceptance: "The greatest victory has been to be able to live with myself, to accept my shortcomings… I'm a long way from the human being I'd like to be. But I've decided I'm not so bad after all."
Advertisements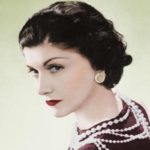 Advertisements
Born: August 19, 1883
Died: January 10, 1971
Contribution: Coco Chanel, born Gabrielle Bonheur Chanel, was a French fashion designer and a businesswoman. It is thanks to her that the famous "corseted silhouette" has finally given way to a much simpler and more economical—but above all, comfortable!—look for women. She is the only fashion designer to be included in Time magazine's 100 most influential people of the 20th century. Coco Chanel herself designed the famous logo of her brand, the interlocked-CC monogram, used since the 1920s.
On aging: "You can be gorgeous at thirty, charming at forty, and irresistible for the rest of your life." / "Nature gives you the face you have at twenty; it is up to you to merit the face you have at fifty."
Advertisements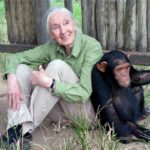 Advertisements
Contribution: Jane Goodall in a primatologist and anthropologist particularly recognized for its most in-depth study of chimpanzees. For 60 years, since her first trip to Gombe Stream National Park in Tanzania in 1960, she has been interested in the social and family interactions of wild chimpanzees. In April 2002, she was named a UN Messenger of Peace, and she is also an honorary member of the World Future Council.
On reaching our full potential: "Empathy is really important… Only when our clever brain and our human heart work together in harmony can we achieve our full potential."
Advertisements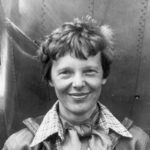 Advertisements
Born: July 24, 1897
Disappeared: July 2, 1937
Declared dead: January 5, 1939
Contribution: Amelia Earhart was an American aviation pioneer and author who was the first female aviator to fly solo across the Atlantic Ocean. She was one of the first aviators to promote commercial air travel. She also played a very important role in the formation of The Ninety-Nines, an organization for women pilots.
On taking action: "The most difficult thing is the decision to act, the rest is merely tenacity. The fears are paper tigers. You can do anything you decide to do. You can act to change and control your life; and the procedure, the process is its own reward."
Advertisements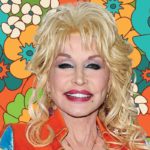 Advertisements
Contribution: Dolly Parton is a singer, songwriter, actress, author, businesswoman, and humanitarian especially known for her country music, the peak of her career having taken place during the 70s and 80s. Her very first album, Hello, I'm Dolly, was released in 1967. She now has her own label and a discography of over 60 albums. In 2022, she was nominated for the induction into the Rock and Roll Hall of Fame. She also founded the Dollywood Foundation to help education and poverty in East Tennessee, where she grew up.
On business: "You know, I look like a woman, but I think like a man. And in this world of business, that has helped me a lot. Because by the time they think that I don't know what's goin' on, I then got the money, and am gone."
Advertisements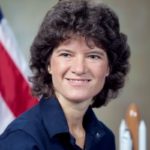 Advertisements
Born: May 26, 1951
Died: July 23, 2012
Contribution: Sally Ride was an astronaut and physicist who became the first American woman to go to outer space and the third woman in history. She joined NASA in 1978, and traveled to space for the first time in 1983. Until 2021, she was also the youngest American astronaut to go into space, as she was only 32 at the time. She left NASA in 1987, after having flown twice on the Orbiter Challenger. She is the only person to have served on the committees investigating both Space Shuttle Disasters, Challenger and Columbia.
On being a role model: "I think it's important for little girls growing up, and young women, to have one in every walk of life. So from that point of view, I'm proud to be a role model!"
Advertisements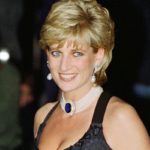 Advertisements
Born: July 1, 1961
Died: August 31, 1997
Contribution: Princess Diana, whose real name is Diana Frances Spencer, was a member of the British Royal Family and a humanitarian. She became an international icon and gained a prominent place in the media for her unconventional approach to charity work. While her initial focus was on children and the elderly, her work has shifted to acceptance of AIDS patients and to raising awareness towards people affected by cancer and mental illness.
On kindness: "Carry out a random act of kindness, with no expectation of reward, safe in the knowledge that one day someone might do the same for you."
Advertisements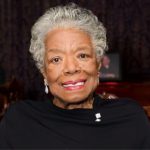 Advertisements
Born: April 4, 1928
Died: May 28, 2014
Contribution: Maya Angelou was a poet, a memoirist, and a civil rights activist. She is best known for her series of 7 autobiographies that focus on her childhood and young adult experiences. Upon the release of the first book, I Know Why the Caged Bird Sings, in 1969, she received international recognition and acclaim. She was considered a respected spokesperson for women and Black people, and her work is considered a defense of Black culture.
On relationships: "I've learned that people will forget what you said, people will forget what you did, but people will never forget how you made them feel."
Advertisements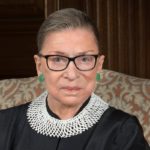 Advertisements
Born: March 15, 1933
Died: September 18, 2020
Contribution: Ruth Bader Ginsburg was a United States associate justice of the Supreme Court from 1993 to 2020. She also served as Judge of the United States Court of Appeals for the District of Columbia Circuit from 1980 to 1993. She was the first Jewish woman, but also only the second woman to serve on the Court. Much of her legal career was spent advocating for gender equality and women's rights, winning many arguments before the Supreme Court.
On leadership: "Fight for the things that you care about, but do it in a way that will lead others to join you." / "Real change, enduring change, happens one step at a time."
Advertisements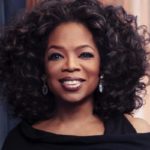 Advertisements
Contribution: Oprah Winfrey in an American talk show host, television producer, actress, author, and philanthropist. She is best known for her talk show The Oprah Winfrey Show, which ran for 25 years, from 1986 to 2011, and was the highest-rated television program of its kind in history. She's dubbed the "Queen of All Media", and there are good reasons for that. She was the richest African-American of the 20th century, was once the only black billionaire in the world, and she is also considered the greatest black philanthropist in American history.
On gratitude: "Be thankful for what you have; you'll end up having more. If you concentrate on what you don't have, you will never, ever have enough."
Advertisements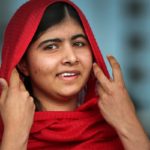 Advertisements
Contribution: Malala Yousafzai is a Pakistani activist for female education and the youngest Nobel Prize laureate. She is best known as a human rights advocate, particularly in the education of women and children in her native Swat Valley in Khyber Pakhtunkhwa, northwest Pakistan, where girls had at times been banned from attending schools. According to former Pakistani Prime Minister Shahid Khaqan Abbasi, she is the country's most prominent citizen. She co-founded the Malala Found, an international non-profit organization that advocates for girls' education.
On female empowerment: "No struggle can ever succeed without women participating side by side with men. There are two powers in the world; one is the sword and the other is the pen. There is a third power stronger than both, that of women."
Advertisements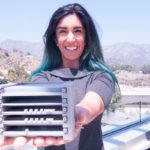 Advertisements
Contribution: Farah Alibay is a Canadian systems engineer at the NASA Jet Propulsion Laboratory. She has worked on the InSight, Mars Cube One and Mars 2020 missions. Following the landing of the Perseverance rover on Mars on February 18, 2021, she was named Tactical Integration Lead in addition to being an interface between the rover and Ingenuity. On April 19, 2021, she was part of the JPL team that successfully made Ingenuity the very first controlled aircraft to fly to another planet. As an immigrant woman of color who is part of the LGBTQ+ community, she makes it her mission to work on diversity and inclusion within the STEM (Science, technology, engineering, and mathematics) fields.
On perseverance: "My one piece of advice is to not scare away from your dreams and not give up. I grew up in a small town where working at NASA was unheard of. I worked hard, persevered, and eventually made it to where I am despite many obstacles along the way."
Advertisements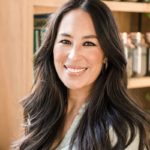 Advertisements
Contribution: Joanna Gaines is the co-owner and co-founder of Magnolia Network, the editor-in-chief of Magnolia Journal, a New York Times bestselling author, and she was the co-star of HGTV's reality series Fixer Upper. After more than a decade of flipping, remodeling and fixing over 100 homes together, she and her husband have a net worth of $10 million each. A graduate of Baylor University, she is the perfect example that hard work and perseverance always pay off!
On success: "Don't quit, and don't give up. The reward is just around the corner. And in times of doubt or times of joy, listen for that still, small voice."
Advertisements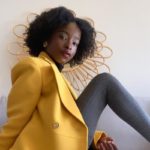 Advertisements
Contribution: Amanda Gorman is an American poet and activist who was the first person ever to be named National Youth Poet Laureate. Her work focuses on issues of oppression, feminism, race and marginalization, but also on the African diaspora. In 2021, she was invited to recite her poem The Hill We Climb at the inauguration of U.S. President Joe Biden. In February 2021, Time magazine featured her on its 100 Next list in the "Phenoms" category. That same month, she was also the first ever poet to perform at the Super Bowl, reading her poem Chorus of the Captains.
On bravery: "There is always light. If only we're brave enough to see it. If only we're brave enough to be it." / " The only approval you need is your own."
Advertisements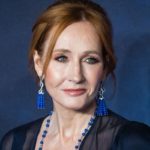 Advertisements
Contribution: J. K. Rowling is the best-selling, internationally acclaimed author of the Harry Potter series. In addition to being a popular British author, she is also a philanthropist, film producer, and screenwriter. In 2008, she became the best-selling children's book series in history. Besides the young wizard Saga, she has also written crime fiction under the pen name Robert Galbraith.
On failures: "Why do I talk about the benefits of failure? Simply because failure meant a stripping away of the inessential. I stopped pretending to myself that I was anything other than what I was, and began to direct all my energy into finishing the only work that mattered to me."
Advertisements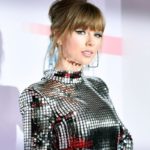 Advertisements
Contribution: Taylor Swift is an American singer-songwriter and a philanthrope. While she began her career creating country music, her style quickly diversified to become more country pop, but also explored pop, rock and electronic styles. She is now considered a pop artist. At the age of only 32, she already has 9 studio albums in her discography and two re-recordings. Her estimated net worth, according to Forbes, is at $550 million.
On goals: "As soon as I accomplish one goal, I replace it with another one. I try not to get too far ahead of myself. I just say to myself, 'All right, well, I'd like to headline a tour,' and then when I get there, we'll see what my next goal is."
Advertisements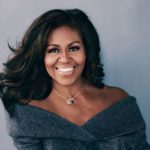 Advertisements
Contribution: Michelle Obama is a former First Lady of the United States, being Barack Obama's wife. She was the first African-American woman to serve as First Lady of the United States. She is also a lawyer and author. She is a true role model for women and uses her status and platform to advocate for poverty awareness, education, nutrition, physical activity, and healthy eating. She is also considered a fashion icon, having supported several American designers in recent years.
On decisions: "Don't ever make decisions based on fear. Make decisions based on hope and possibility. Make decisions based on what should happen, not what shouldn't."
Advertisements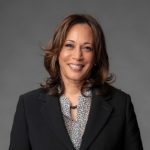 Advertisements
Contribution: Kamala Harris is the first female Vice President of the United States, the highest-ranking female official in the US history, but also the first ever African-American—and Asian!—vice president. She is also an attorney. While serving as a senator from 2017 to 2021, she made it a point to advocate for healthcare reform, for a federal de-scheduling of cannabis, for a path to citizenship for undocumented immigrants, for the DREAM Act, for a ban on assault weapons, and also for progressive tax reform.
On ambition: "There will be people who say to you, 'You are out of your lane,'" they are burdened by only having the capacity to see what has always been instead of what can be. But don't you let that burden you."
Advertisements