10 cheap destinations to discover the world
It is wrong to think that travelling is excessively expensive. It is possible to find cheap destinations. Here are 10 of them!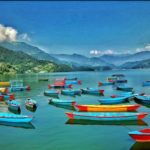 When we think of the word "travel", we often associate it with several expenses. It goes without saying that travelling involves some costs. To move from one country to another, you often have to take a means of transport such as a plane. You also have to pay for accommodations. However, you can travel to more affordable destinations and thus not deprive yourself of the pleasure of discovering the world. Here is a selection of cheap destinations that will allow you to explore various places on the planet without breaking the bank!
Advertisements
Thailand
One of the places that should be on your bucket list is Thailand. In this Southeast Asian country, you will find several places to visit, at an extremely affordable price. The landscapes are as eclectic as they are captivating and Thailand is known for its cheap cuisine, but it is also very tasty. If you want a good dose of change of scenery, go to the Phi Phi Islands. You will find white sand, a blue expanse of water as far as the eye can see, as well as mountains set in a paradisiacal setting. You can also visit Bangkok, and explore some of the city's most beautiful hotels.
Advertisements
South Africa
South Africa is also one of the travel destinations you can explore without breaking the bank. If you are a fan of zoos, you will be happy in this country. Indeed, you can go on safaris and observe lions and white rhinos without spending a fortune. We also suggest you go hiking to discover the Drakensberg landscape, an impressive mountain range. You can also venture to the Cape of Good Hope; this rocky promontory will give you a spectacular view of the surroundings. Don't forget your camera!
Advertisements
Vietnam
Vietnam is a popular tourist destination for its majestic landscapes and affordable prices. In fact, you can visit it without spending a fortune. Accommodations and restaurants are very cheap. You should also know that this country is full of places to see and beautiful landscapes, each one more splendid than the next. Beaches and mountains often coexist with lush greenery, as can be seen in Halong Bay, which is extremely popular with travellers.
Advertisements
Czech Republic
The Czech Republic is probably one of the cheapest destinations in Europe. Prague has delicious restaurants to discover where you can get a gourmet meal for just a few Czech crowns. In addition, the capital of the Czech Republic does not lack in attractions! Just a Pack suggests, among other things, that you visit the royal castle, the astronomical clock with 12 dials and Wenceslas Square, known as the "Champs-Élysées of Prague".
Peru
Peru is also a cheap destination where you can travel in an affordable way. Therefore, if you have ever dreamed of going to Cusco to visit Machu Picchu, know that you can go there while still having money to explore other ruins and historical monuments. You can easily add the Cathedral of Our Lady of the Assumption to your itinerary or Qenko, an Inca sanctuary located a few kilometres north of Cusco.
Guatemala
If you are looking for a change of scenery, Guatemala is perfect for you! Also, be aware that travelling to this place does not cost a fortune. You can go to Cobán, where you will find beautiful exotic landscapes with waterfalls and caves. You can, of course, hike there to better appreciate the wilderness of this country.
Hungary
It is possible to visit Hungary without spending a fortune. Budapest is particularly affordable. You can stay in beautiful hotels and use public transport to visit this trendy capital where restaurants, art museums and nightclubs are abundant.
Costa Rica
Another travel destination that does not require a huge budget is Costa Rica. Why don't you go to Tamarindo? You can lie down on the splendid Playa Grande and take a walk to the wildlife refuge to see the howler monkeys and other animals that inhabit it. Costa Rica is also the ideal destination to try your hand at surfing.
Panama
Panama should definitely be part of your bucket list. Indeed, this destination has a lot to offer to adventurous travellers. The San Blas Islands invite you to discover a spectacular panorama made of lush vegetation and a sea with clear water. In addition to this postcard-like landscape, you will find a well-preserved local culture and affordable accommodations on site.
Nepal
Nepal is another destination that we suggest you explore. The capital of this country, Kathmandu, is very impressive. Located between several mountains, do not hesitate to explore this incredibly culturally rich destination. You can discover several historical treasures, including the Swaymbhunath (Monkey Temple) built in honour of Buddha several centuries earlier. Durbar Square is also to be seen with its many Hindu temples and statues as well as the Thamel district, considered a must-see in Kathmandu.
You can therefore easily travel with a limited budget provided, of course, that you travel to cheap destinations and that you plan your holidays properly.
---
Cover photo: @_liams_travels_ | Instagram