Spring makeup: Fresh looks to welcome the warmer weather
Spring makeup is full of hope and freshness. Enjoy creating new beauty looks with these inspiring ideas!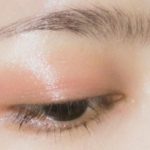 After a long, cold, snow and rainy winter, nothing makes us feel better than the first signs of spring: a few shy buds sprouting in the grass, longer days, and few layers to wear! Fans of makeup and skincare will start switching their thick and creamy moisturizers for lighter, water-based ones and say a quick goodbye, at least in the interim, to Bordeaux, emerald, plum and navy lipsticks and eyeshadows. Time for some renewal with new and fresh spring makeup ideas.
Advertisements
Shimmering buds
Shimmer and shine looks great for a holiday party look but it also works for summer makeup. The pink eyeshadow, pink blush and pink lip makes for a natural look on any woman wishing to experiment with the most spring colour ever.
Advertisements
Blossoming cat eye
A flick of eyeliner and XXL lashes is romantic, especially on fair skin. Add pink blush to your cheeks, apply the prettiest pink matte lipstick and fake some freckles with a brown pencil if you're really feeling adventurous (just remember to blend them well).
Advertisements
BBQ smokey eye
Who said a smokey eye was reserved for the cold months? We like the one pictured above because it's not too intense for an evening barbecue or a night out with your girlfriends. Keep the rest of your makeup simple and a neutral lip colour is a must when applying a lot of dark shadow on your eyelids.
Advertisements
Tulip red pout
A bold red lip can still work during the warmer months. We just suggest you apply a pinkish or orange lipstick instead of a deep burgundy red, which is too intense and too rich for the hotter months. Keep the rest of your face understated with just a little bit of bb cream to cover any imperfections, add mascara, fill in your brows, and you're out the door.
May sunset
Dewy, peachy, glittery, this makeup look screams "I'm ready for the beach". Fake a tan and an ultra glow with some self tanner and the yoga skin makeup technique. Use a burnt orange shadow to create this cat eye/smokey eye look and finish with a super sparkly gloss.
Rejuvenate your beauty routine with these gorgeous spring makeup ideas. Enjoy playing with colour and different types of eyeshadow palettes to unleash your creative side. Grab your tools, get in front of the mirror and start experimenting!
---
Cover photo: Linh Ha | Unsplash