Black Friday 2018 deals: Here are the must-have items to get!
Advertisement - Continue reading below
Black Friday is the ideal day to purchase electronic products. However, quantities are frequently limited, so be sure to arrive early in the store to get your hands on the high-tech item of your dreams.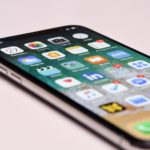 Apple products: Although the electronic giant Apple did not offer a promotion on Black Friday in 2014 and 2015, consumers who are fond of the American brand will probably be able to buy products on sale and gift cards from this popular company, just like in 2016 and 2017;
Televisions, tablets and mobile phones: These items are also to be monitored on November 23rd. In fact, many businesses discount their electronic products during Black Friday or offer promotions that include gift cards. So you can easily buy such an electronic product without paying the full price.
Advertisement - Continue reading below
Advertisement
Advertisement