Travel and tourism: 10 holiday experiences to try
Tired of all-inclusive resorts? The tourism and travel industry is very diverse! Discover 10 types of trips to do now.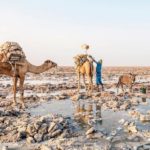 Each person travels for his or her own reasons. Some travel to rest, others to capture new landscapes in photos, while some tourists decide to go on an adventure to indulge in sports such as surfing, sea kayaking, climbing or diving. It must be said that there is no bad reason to discover a new travel destination. If you want to get out of your comfort zone and try a different holiday experience than the one you are used to, here are some travel and tourism ideas to try.
Advertisements
Romantic
You don't have to travel with your sweetheart just for your honeymoon. Indeed, you can travel with the person you love at any time! It is a good way to get closer to the person who shares your daily life and to get out of your relationship routine. There are, of course, travel destinations that are known for the romanticism they exude and are therefore popular with couples. Among the countries that are perfect for trips for couples are:
Italy,
France,
Belgium,
Argentina,
Spain.
There is no doubt that these superb destinations will leave you with incomparable memories!
Advertisements
Historic
If you have always had a passion for history, why not take a historical trip to one of the places you have studied in school? Indeed, some countries have been marked by events that have changed the course of their history. It is possible for you to visit the site and see the remains of these significant events, which can sometimes date back several centuries. Athens, Greece, is often visited by history buffs such as Rome in Italy. Egypt is a perfect destination for archaeology enthusiasts, just as Peru is for those interested in Inca ruins. If you want to visit castles, the Loire Valley and England are, without a doubt, two perfect travel destinations for that!
Advertisements
Solo
More and more people are deciding to go on a trip alone to recharge their batteries and meet new people. However, not all destinations are suitable for solo travel. There are countries that are safer than others and, of course, renowned for their warm welcome. Popular destinations for solo travellers include New Zealand, Norway, Switzerland and Italy.
Advertisements
Dark tourism
You have probably already heard about dark tourism, also known as black tourism or grief tourism, through the documentary series Dark Tourist presented on Netflix. This is a visit to unusual places such as concentration camps or memorials. People who practice dark tourism also like to see with their own eyes places that have been the site of natural disasters. If you are interested in this type of travel and tourism, here are some ideas of places to visit:
Auschwitz in Poland,
Ground Zero in New York,
Pripiat in Ukraine.
Thrill-seeking
Are you a thrill-seeker? Be aware that many travel destinations are ideal for experiencing new sports. In fact, you can enjoy sports activities such as rafting, surfing, skiing, mountain biking or skydiving all over the world.
Foodie
Just as many destinations are known for the activities you can enjoy, some are renowned for their cuisine. This is particularly the case in France and Italy, which will delight any foodie. Portugal and Spain are also two destinations of choice for foodies. It goes without saying that these countries also have many vineyards that will quench your thirst during your trip.
Humanitarian
Another way to see a country is by going on a humanitarian trip. You will come back with life-long memories. In fact, what could be more rewarding than travelling while helping people? There are many organizations that allow you to do humanitarian missions around the world and make a difference in your own way. However, it is essential to be well informed about your trip before you leave, as it is still volunteer work in difficult conditions. Here are some associations that offer you the opportunity to get involved in a humanitarian trip:
Wellness
You can also choose a travel destination where wellbeing is a priority. There are more and more wellness retreat destinations where the objective is to offer you care and moments of relaxation. Some even offer you the opportunity to take yoga and cooking classes!
Low budget
If you are one of those people who think that travel is beyond your means, think again! It is possible to go on holiday at a low price by choosing affordable travel destinations. There are countries such as Thailand, South Africa and Vietnam where travel costs are minimal. Why, then, prevent you from discovering these beautiful places?
Cultural
Several countries are renowned for their countless cultural and historical sites. It is therefore extremely interesting to visit them, especially if you are an art and culture lover. Each year, UNESCO makes a top 10 list of countries that stand out as World Heritage sites. Here are the countries that have obtained the top 3 positions in this prestigious cultural ranking this year:
By visiting the World Heritage Centre site, you will find an impressive list of countries to travel to and cultural sites to explore!
There are therefore several types of travel and tourism. You don't have to just go on cruises, camping or all-inclusive trips, especially if you get tired of it. Feel free to step outside your comfort zone and explore new holiday destinations in a different way!
---
Cover photo: @natgeotravel | Instagram